Comprehensive Review of White Willow Bark Extract: Natural Remedy For Pain Relief
Views: 0 Author: Site Editor Publish Time: 2023-09-13 Origin: Site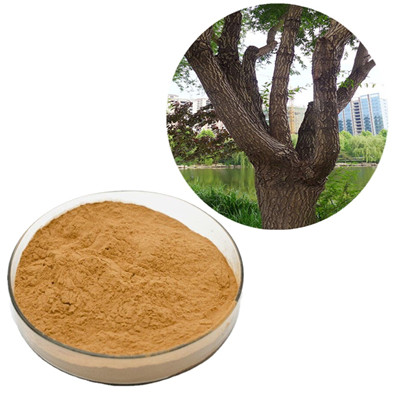 I. Pain-Relieving Properties:
White willow bark extract has long been used as a natural remedy for pain relief. It contains a compound called salicin, which is a precursor to salicylic acid, a key component of aspirin. Salicin has been found to have analgesic and anti-inflammatory properties, making it effective in reducing pain and inflammation.
Studies have shown that white willow bark extract can be beneficial in treating various types of pain, including headaches, muscle aches, joint pain, and menstrual cramps. It works by inhibiting the production of prostaglandins, which are known to promote pain and inflammation in the body.
Furthermore, white willow bark extract has been found to have a slower onset of action compared to over-the-counter pain medications, but its effects tend to last longer. This makes it a suitable option for individuals who prefer a natural alternative with sustained pain relief.
II. Potential Side Effects:
While white willow bark extract is generally considered safe for most individuals, it may still cause some side effects in certain cases. The most common side effect is gastrointestinal discomfort, including stomach upset, nausea, and indigestion. This is mainly attributed to the salicin content, which can irritate the stomach lining.
Individuals who are allergic to aspirin should exercise caution when using white willow bark extract, as they may also be sensitive to salicylates present in the extract. Allergic reactions may manifest as hives, itching, swelling, or difficulty breathing. It is advisable to consult with a healthcare professional before using white willow bark extract if you have a known aspirin allergy.
Additionally, individuals with certain medical conditions, such as bleeding disorders, kidney disease, or ulcers, should avoid or use white willow bark extract with caution, as it may exacerbate these conditions.
It is important to note that the dosage and duration of use should be in accordance with the product instructions or as advised by a healthcare professional. Long-term or excessive use of white willow bark extract may increase the risk of side effects.
In conclusion, white willow bark extract has demonstrated pain-relieving properties, thanks to its salicin content. However, like any natural remedy, it is essential to be aware of potential side effects and contraindications. Consultation with a healthcare professional is recommended before incorporating white willow bark extract into your pain management regimen.