Exploring The Benefits And Health Effects of Cordyceps Extract
Views: 0 Author: Site Editor Publish Time: 2023-08-30 Origin: Site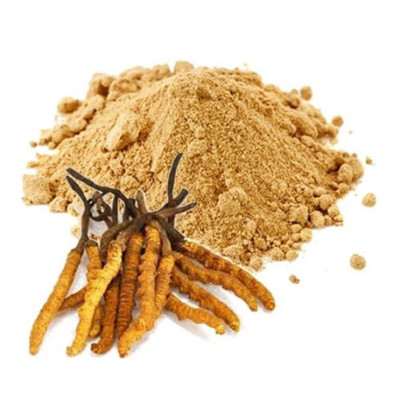 I. Enhanced Physical Performance And Endurance
Cordyceps extract has gained attention for its potential to improve physical performance and endurance. Studies have shown that this natural supplement can help increase oxygen uptake and utilization in the body, leading to improved aerobic capacity. Athletes and fitness enthusiasts often incorporate cordyceps extract into their training routines to enhance stamina and endurance during physical activities.
Cordyceps extract contains bioactive compounds that work by increasing the production of adenosine triphosphate (ATP), the primary source of energy in the body. By enhancing ATP production, cordyceps extract helps muscles perform optimally and delay fatigue.
Furthermore, cordyceps extract has been found to improve the body's ability to utilize oxygen during exercise. It enhances oxygen uptake by increasing blood flow and improving lung function, allowing the muscles to receive more oxygen-rich blood. This can lead to increased endurance and prolonged exercise performance.
II. Immune System Support And Antioxidant Properties
The immune system plays a crucial role in protecting the body against diseases and infections. Cordyceps extract has been found to possess immune-boosting properties, helping to strengthen the body's defense mechanisms.
Cordyceps extract contains polysaccharides, which have been shown to stimulate the production and activity of immune cells such as natural killer (NK) cells, T cells, and B cells. These immune cells play a vital role in identifying and eliminating foreign pathogens, contributing to a robust immune response.
Moreover, cordyceps extract exhibits antioxidant effects, which can help combat oxidative stress and reduce cellular damage caused by free radicals. Oxidative stress occurs when there is an imbalance between the production of free radicals and the body's ability to neutralize them. By reducing oxidative stress, cordyceps extract supports overall health and well-being.
III. Respiratory Health Benefits
Cordyceps extract has long been used in traditional medicine to support respiratory health. It is believed to enhance lung function and alleviate respiratory conditions such as asthma and chronic obstructive pulmonary disease (COPD).
Research suggests that cordyceps extract has bronchodilatory properties, which can help relax and widen the airways, making it easier to breathe. This can be particularly beneficial for individuals with respiratory conditions that involve narrowed or constricted airways.
Furthermore, cordyceps extract has been found to reduce inflammation in the airways, which can help alleviate respiratory symptoms and improve lung function.
IV. Potential Anti-Aging Effects
Cordyceps extract contains bioactive compounds that have been studied for their potential anti-aging effects. It is believed to protect against age-related cellular damage and promote longevity.
The antioxidant properties of cordyceps extract help combat oxidative stress, a major contributor to aging and age-related diseases. Oxidative stress can accelerate the aging process by causing damage to cellular components such as DNA, proteins, and lipids. By reducing oxidative stress, cordyceps extract may help slow down the aging process and promote overall health.
Additionally, cordyceps extract has been found to promote the production of adenosine, a molecule that plays a role in energy regulation and acts as a neuroprotective agent. By supporting energy production and protecting the nervous system, cordyceps extract may contribute to healthy aging.
Cordyceps extract offers several potential benefits for enhancing physical performance, supporting the immune system, improving respiratory health, and potentially promoting anti-aging effects. However, it is important to note that individual responses to cordyceps extract may vary, and more research is needed to further investigate its mechanisms and potential applications. As with any supplement, it is advisable to consult with a healthcare professional before incorporating cordyceps extract into your routine to ensure its suitability for your specific health needs.